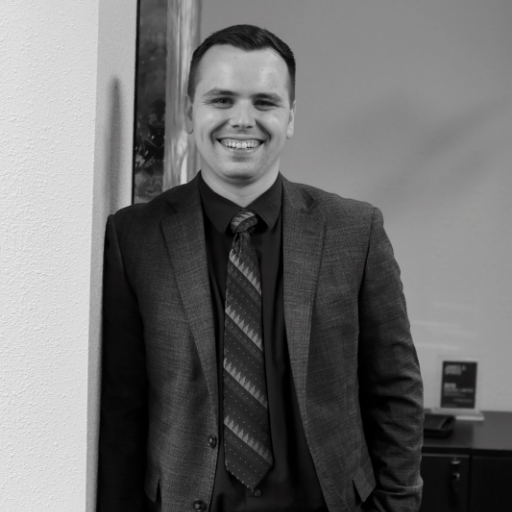 Jordan A. Butler
Jordan A. Butler joined Spiros Law, P.C. in 2018. Jordan's practice focuses on nursing home abuse, medical malpractice, defective drugs and devices, workers' compensation and other personal injury matters. In 2019 Jordan assisted on a chiropractic malpractice case that went to trial and resulted in a $1.668 million dollar jury verdict for his client. This verdict was the third highest chiropractic malpractice verdict record in Illinois and the highest chiropractic malpractice verdict on record in Peoria County.
Jordan is deeply passionate about fighting for those who have been harmed by the actions of others. As a result, he revels in the opportunity to stand up against insurance agencies and other companies who seek to exploit vulnerable injured persons and their families.
Prior to joining Spiros Law, P.C., Jordan honed his skills as a strong legal advocate while working tirelessly to secure positive outcomes for individuals in need. Jordan assisted with complex healthcare litigation in the General Counsel's Office for the United States Department of Health and Human Services, CMS division. Jordan also served as a law clerk in the private sector and at the Missouri Public Defender's Office where he consistently helped obtain successful results for his clients.
Jordan graduated from Saint Louis University College of Law, earning a concentration in health law from the school's nationally recognized Center for Health Law Studies. While in law school, Jordan served as a lead editor for the Journal of Health Law and Policy.
When he's not in the office, Jordan enjoys catching a good movie, attending local concerts and shows, and spending his time outdoors relaxing.