WE FIGHT
So you can recover

Personal Injury Lawyer
If you are injured in an accident, not only are you left worrying about healing physically and emotionally, but you may also be dealing with ongoing medical expenses, losses and damages to property, and other out-of-pocket expenses. Your insurance may not cover these expenses, or may unfairly refuse to cover them.
Spiros Law, P.C. has been helping injured people in Kankakee, Champaign, and Danville for years. Regardless of the situation that you are facing, a qualified attorney can help you receive the compensation that you deserve.
Our experienced personal injury lawyers have dedicated their life-long careers to fighting for the rights of injured victims and believe in using the power of legal representation to help injured parties and their families receive the help that they need in the event of an accident.
RECORD BREAKING SETTLEMENTS
$40M
Birth Injury
Largest Medical Malpractice Verdict in Illinois History Outside of Cook County
$29.5M
Medical Malpractice
Highest Settlement for Medical Malpractice lawsuit in downstate Illinois
$10.5M
Construction Injury
A 34-year-old man was seriously injured on a construction site in Vermilion County
If you or a loved one has been injured in an accident, the personal injury attorneys at Spiros Law, P.C., are here to help.

COMMUNITY INVOLVEMENT

Community We Love

Spiros Law, P.C. is proud to serve the Kankakee, Champaign and Danville communities in and out of the courtroom. These communities have supported us throughout the years, so we take advantage when we see an opportunity to provide help to causes and people in our cities that need it.
FIND OUT MORE
RESULTS YOU CAN TRUST

Why Choose Us?

Not every firm can boast that many of their cases are referrals from other attorneys. Then again, not every firm can boast winning over $100 million in the last decade in personal injury claims. Part of the reason our firm is so well-known for its success is that the founding partner, Jim D. Spiros, has led a career marked by his dedication to excellence. Spiros was a peer selected "Leading Lawyer" in 2019., and received a 10.0 "Superb" Avvo rating as a top attorney for personal injury. He is also a member of the Million Dollar Adovcates Forum.
Experience our first-class professionalism and commitment for yourself by coming in to meet our team. The first consultation is free and can give you and idea of how much you could recover if you were to make a personal injury claim with Spiros Law, P.C. in the Kankakee area.
Schedule Your Free Consultation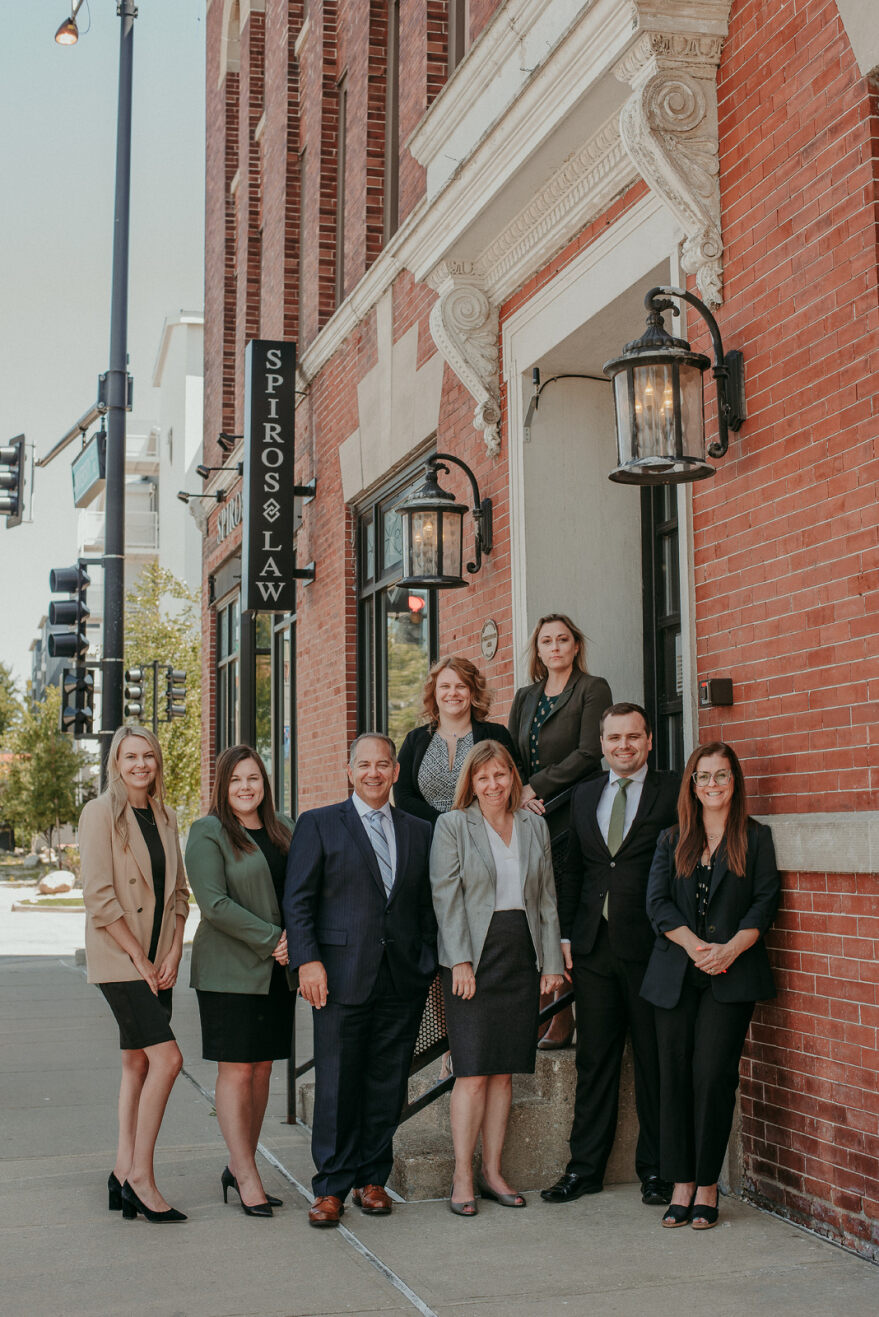 CASE RESULTS

Our Records of Success

$40
MILLION
VERDICT FOR FAMILY IN A BIRTH INJURY CASE
Female - 40 weeks pregnant - When she arrived at the hospital in the early morning, it was apparent a placental abruption had occurred. However, the doctor was not called to the hospital until the situation was dire.
$29.5
MILLION
MEDICAL MALPRACTICE AND PRODUCT LIABILITY
Male- 26 years old- After undergoing a non-emergent medical procedure, our client woke up having suffered a catastrophic and completely avoidable stroke resulting in paralysis and permanent disablement.
$10.5
MILLION
CONSTRUCTION INJURY
A 34-year-old man was seriously injured on a construction site in Vermilion County
$9.8
MILLION
PERSONAL INJURY
Minor male – 11 months old – sustained subdural hematoma coupled with extensive bleeding, retinal hemorrhaging, and required emergency craniotomy. Second largest verdict in the history of Vermilion County.
$4.8
MILLION
MEDICAL MALPRACTICE
Female – 52 years old – Went in for the removal of a cyst and a portion of the ureter was mistakenly removed resulting in a right ureteral injury, a urinoma, kidney swelling, and ultimately, kidney loss.
$3.3
MILLION
MEDICAL NEGLIGENCE
Female – 80 years old – was walking her dog when an unrestrained neighborhood dog engaged with the Plaintiff's dog, causing her to fall and fracture her right hip.
$1.66
MILLION
CHIROPRACTIC MALPRACTICE
Female- 17 years old suffered injuries to back, spine, ribs, scapula and shoulder when her chiropractor negligently performed manipulations on her. The verdict was obtained in a jury trial.
$1.4
MILLION
MEDICAL NEGLIGENCE
Female – 42 years old – was improperly administered two doses of Vistaril by hospital staff, which resulted in the Plaintiff suffering from vein necrosis, reflex sympathetic dystrophy,
$1.4
MILLION
PERSONAL INJURY
Male- 19 years old- had the right-of-way as he entered an unmarked intersection at the same time as a farm semi-truck resulting in a collision. Unfortunately, he did not survive.
$1.0
MILLION
PERSONAL INJURY
Male – 45 years old – was driving his motorcycle when he was struck and killed by a driver making an improper left-handed turn.
$950,000
PERSONAL INJURY
Female- 49 years old sustained a fractured elbow, concussion, neck sprain, and low back injuries after being rear-ended in a motor vehicle collision.
$490,000
PERSONAL INJURY
Male- 43 years old suffered knee injuries and a femur fracture as a result of a motor vehicle collision where the driver of another vehicle lost control and swerved in front of his vehicle.
$250,000
PERSONAL INJURY
Female- 45 years old suffered a head injury, sternum fracture, and rib fractures after a driver ran a stop sign and collided with her car. After a trial a jury awarded $257,348.00.
AWARD WINNING RECOGNITION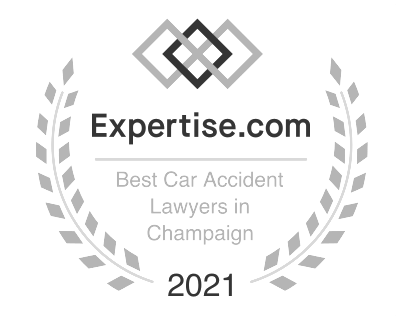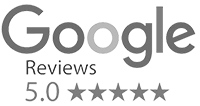 See What Our Previous Client's Have to Say

Client Testimonials

Thanks again for all your hard work.
Words could never express how grateful
we are. Thank you





Miranda is very professional, kind and extremely knowledgeable. Caring attorneys are hard to find and Miranda is one of the best. We would never hesitate to hire her again.
Miranda – AVVO
Miranda worked her magic on my case and because of her diligence, she got me the top percentage allowable for my injury. I would highly recommend her to anyone. Would retain her again in a heartbeat.
Miranda – AVVO
I was fortunate to be given Miranda's name by one of her previous clients. I felt that she listened and made me feel as if my little case would be her #1 priority, even though I knew she had much larger cases to work on. Thank you for your wisdom
Miranda – AVVO
Ms. Soucie provided a level of support during an especially difficult time in my life that I never would have expected from an attorney. She was always clear, honest, and open with me. I was alone in my situation and she made me feel like I was going through it with a trusted friend. She was always responsive and genuine, keeping me updated on the process along the way. I felt like she informed me to make my own decisions about my case, I did not ever feel pushed to do anything that made me uncomfortable. So grateful to have had Ms. Soucie in my corner!
Miranda – AVVO
I could not have asked for a better experience with Sandra Loeb. From the initial meet up to the conclusion of the legal matter, she made my experience easy and fast. I was comfortable throughout the entire case as Sandra always kept me informed every step of the way. She was understanding, patient, and truly wanted what was best for me. She knew exactly what I was entitled to and succeeded with determination.
Sandra – AVVO
Ms. Loeb educated me on what to expect through the process. She was prompt on responding to communication. I was happy with the outcome.
Sandra – AVVO
I was recommended to Sandra by a previous client. Her work ethic and aggressive posture were empirical in my attaining an financial award regarding personal injury I received while in the employ of the State of Illinois. She kept me posted throughout the process.
Sandra – AVVO
I was very pleased with how my case was handled. Sandy was able to get my case closed in a very short time. She was very accessible when needed whether via phone,text, or in person. Would highly recommend Sandy if you are needing a workers compensation attorney.
Sandra – AVVO
Mr. Spiros achieved a spectacular outcome on my case. I found the process to be efficient and organized. The research was thorough and I received prompt responses to all of my communication inquiries. Most importantly, I felt that Mr. Spiros was honest and frank when explaining possible outcomes and so I had complete trust in his capabilities to achieve the best possible outcome for my case. He over-delivered on my expectations and I won't hesitate to recommend him to anyone in my situation or to hire him again if needed. Thank you so very much, Mr. Spiros. You are a welcome combination of honesty, integrity, and legal know-how.
James – AVVO
Jordan is very nice to deal with. He is kind and courteous. He makes sure that everything is understood. He is though and very compassionate. I would hire him again if we would need to.
Jordan Butler – AVVO
Jordan was very polite and helpful when it came to my case! Working numerous hours of long work! He didn't give up at all! Jordan is very professional and will stand up what's right! I was please with the outcome and getting justice! I would highly recommend him!
Jordan Butler – AVVO
Alison went way above any expectation I had. She was always available and explained things in such detail. During the consultation, I was told what to expect and there weren't any surprises along the way. During this difficult time, it was refreshing to know she cared.
Alison Kimble – AVVO
She was a great attorney fought for a bigger settlement and wasn't going to back down!! She was there for us any time we had any questions. Would definitely use her again.
Alison Kimble – AVVO
Alison was great to work with. Most of our communication was via email which was convenient and she was great about answering questions I had. In person she's pleasant and professional.
Alison Kimble – AVVO
I was injured on the job, never had anything happened like this in my life. I jumped through all the hoops a company can make you do. In the end it was suffering on top of suffering and finally surgery. I was very reluctant to seek legal help, didn't know if I was entitled to compensation in the matter. I can't express enough how happy I was I made the call to Spiros Law. Even during this time of pandemic they made everything a piece of cake. Mr Purcell is highly professional, extremely law knowledgeable and overall a very freindly and down to earth person. He helped me in my case 100%. In the end like I said if you are unsure about legal injury help please don't hesitate and call for Andrew Purcell. HIGHLY RECOMMENDED and thank you again personally.
Andrew Purcell – AVVO
Mr Purcell was always professional, helpful and always answered my questions. This was my first experience hiring a personal injury lawyer and he made it so easy. I will certainly refer him to anyone looking for his expertise.
Andrew Purcell – AVVO
Mr. Purcell was very impressive in the handling of my case. I suffered a nasty fall in a restaurant resulting in limited use of my right arm & shoulder & a steel plate in my elbow. Mr. Purcell handled the case in an efficient & professional manner which resulted in a settlement which was satisfactory to all parties involved. He kept us informed during the entire process & was available every step of the way.
Andrew Purcell – AVVO
Andy went Over and beyond. He kept me informed as to what was happening and worked diligently to get me the best settlement for my injury. I would definitely use Spiros Law and Andy's expertise again, thank you Andy.
Andy Purcell – AVVO
My attorney has been nothing but understanding and compassionate during this long process. Fighting hard to get the most for my injuries, and pain and suffering. I would definitely recommend Spiros Law!!!
Spiros Law Firm – Lawyers.com
Mr. Spiros and his whole staff have done an amazing job at making me feel empowered, well-informed, and welcomed. I was so scared but was quickly put at ease because he helped me through every single detail and I knew what to expect. He is an amazing lawyer that will fight hard for you. Mr.Spiros ensured I was well prepared which made me feel confident and ready for anything. I would HIGHLY recommend him and his staff.
James Spiros – Lawyers.com
I was referred to this law firm by a local attorney due to the firm's reputation for handling personal injuries. I had the opportunity to work with several attorneys on the staff and in the final phase I worked with Miranda Soucie. I appreciate her diligence to "stay the course" as the case would take twists and turns in and out of my favor. In the end it was in my favor. My heartfelt thank you to Miranda for navigating the final result to the best of her abilities. I do not hesitate to highly recommend Miranda to others in need.
Miranda – Lawyers.com
Alison was great to work with. She was happy to answer questions in detail and was responsive. A lot of our communication was over email which was nice. In person she's easy to talk to and professional.
Alison – Lawyers.com
I was very pleased with my experience at Spiros Law. Initially I didn't know how to proceed, what to say, or who to talk to. They were very helpful and from then on I was able to contact the same person with any question or concern. I was well treated through the entire process, and that is important to me.
Spiros Law Firm – Lawyers.com
I have never worked with a lawyer before my accident in 2018, when I came to Spiros, Sandra Loeb made sure to help me get the settlement I deserved. In the year that I worked with her she went above and beyond, communicated every step with me and in the end I was truly happy with her work and the outcome.
Sandra – Lawyers.com
Working with Mr Spiros made our healing process easier, he always returned our calls if we had any questions, he regularly called just to check on us, I would recommend Mr Spiros to anyone who wants to file a wrongful death lawsuit
James Spiros – Lawyers.com
Andy was very professional. He kept us updated & informed during the entire process. He worked to achieve the best outcome for us. I would highly recommend his services to future clients.
Andy – Lawyers.com
Great experience with Spiros, very flexible with my work hours and they also had an office located in Kankakee very convenient.
Spiros Law Firm – Lawyers.com
Sandy was super friendly and was a great lawyer. She always kept me updated on everything.
Sandy – AVVO
⦁ Sandy has handled 3 cases for me. She has not let me down, I'm very satisfied with the work she has done. 
Sandy – AVVO
Sandra provided me with the guidance that yielded a very positive outcome in my claim. From the start Sandra was very easy to work with and I quickly realized that I was in good hands with her as my attorney.
Sandy – AVVO
Ms. Loeb listened and addressed my concerns at the consultation, evaluating the situation with professionalism and a friendly manner. My case was resolved to my satisfaction in a short period of time.
Sandy – AVVO
Sandy was always accessible, whether by email or by phone. I never once was asked to leave a message if she was in the office.
Sandy – AVVO
Ms. Soucie is an extremely knowledgeable and caring attorney. She always treats me with the utmost respect. She never hesitates to answer my questions, either. She has the confidence you want in someone representing you and when you're around her you feel it, too.
Miranda – AVVO
Miranda was able to fix everything without me having to stress too much about it - which was amazing due to me still being in college. Miranda took care of everything.
Miranda – AVVO
We had an excellent experience from start to finish with Miranda Soucie. Miranda had the appropriate knowledge, took the time and effort to gather all the information to ensure a positive outcome for our case. We are grateful for her dedication and support.
Miranda – AVVO
Miranda took my case even though it was a difficult one and she never gave up on me. Settled my case and got those medical bills paid! Hope I never need her again but if I do I won't hesitate to call her!
Miranda – AVVO
Miranda was amazing. I always felt she was there for me. I could call her phone anytime and she would get back to me, even on her off time. She worked hard to get the best settlement I could. I never felt she rushed me or didn't feel she was only there because she had to be. I never felt I did not know what was going on.
Miranda – AVVO
Every time I met with Miranda or had a phone conversation with her the first thing she would ask was how I was doing and make sure if there was anything she could do for me. I felt during this whole process she made this case very personal to her. I felt I was talking to a good friend and not an attorney.
Miranda – AVVO
I would highly recommend Miranda to take your case. She is an excellent communicator and a fast thinker! I am very happy with the result of my case, and all praise is due to Miranda. 
Miranda – AVVO
With difficult situations in my case Miranda was always on top of things and providing scenario's on what course we she take. She was professional an concerned with my needs for this case.
Miranda – AVVO
Miranda, kept in constant contact either by phone or email and I always received a response within a day or two. Her personality is wonderful, she is a delight to be around, but when it comes to business, she is no-nonsense and does not back down easily. Her heart is in her work and the resulting factor is a happy client. 
Miranda – AVVO
Miranda is wonderful in keeping us informed on how things were/are progressing in our case. When we had questions or concerns, we felt comfortable emailing or calling into the office to speak with her, and of course, she gave us honest, truthful answers that reassured us. We've never been down this road before, but having an attorney like Miranda has definitely helped in seeking the justice we feel is deserved.
Miranda – AVVO
If you are looking for an attorney to truly represent you in the best way, my experience with Andrew was just that. He always took the time to talk and explain and answer any questions I had. Andrew was quick to address any issues in my case such as making sure the insurance company was paying on time and getting bills paid.
Andy- AVVO
Mr. Purcell was extremely helpful with any questions we had and responded in a timely manner. The service we received was excellent and I highly recommend him.
Andy- AVVO
Andrew did an excellent job on my case when I was in a car accident last year. I was injured and couldn't drive to meet with him so he came to me and always kept me in the loop with what was going on. He is very professional, responsive, and made things as easy for me as possible.
Andy- AVVO
Exceptional service. Dealt with our insurance companies well beyond expectations. Thank you!
Miranda – AVVO
Understanding, compassionate and caring about your clients. Fought long and hard for a fair settlement on my personal injuries, pain and suffering and loss wages. I can't thank you enough for your time and dedication. My settlement has helped change my life tremendously. Very happy client and will recommend you anytime!!
Miranda – AVVO
Miranda did a excellent job of working at what was best for us. Miranda is excellent at keeping your needs at the front. So thankful we hired her for this personal injury case.
Miranda – AVVO
MEET THE TEAM

Trustworthy. Reliable. Winners.

Our team of attorneys are made up of skilled litigators who are well versed in the Central Illinois legal landscape. We are fully prepared and qualified to passionately represent and stand up for the rights of injured people. Not only do we provide aggressive legal representation to make sure our clients receive the justice they deserve, we know the emotional stress that comes along with an injury and are able to bring a level of compassion and understanding necessary to really comprehend what our clients are going through.
MEET THE REST OF OUR TEAM
MEET THE REST OF OUR TEAM
WHAT SHOULD

I Do If I've Been Injured?

If you or a loved one has been injured, your priority should be to receive medical attention as soon as possible. It's essential not only for the health of you or your loved one --many injuries require immediate attention to prevent further damage but it's also important for the prospects of your legal case.
To win a case, you must prove that your injuries were caused by someone else's negligence. This might include bodily injury, pain and suffering, or the cost of treatment. However, it's difficult to prove damages without official records. Unless you see a medical professional soon after your injury, you might miss an important window in which you can obtain medical records proving that the negligence directly caused you harm. Keep in mind that the facts of some injuries might not manifest themselves for days, weeks or months after the incident, so you should see a doctor after your accident even if you don't notice anything wrong.
GET YOUR FREE CONSULTATION
ALSO AFTER THE INCIDENT, DO YOUR BEST TO ACCOMPLISH THE FOLLOWING:
File a police report if the incident required police involvement.
Take photos of the scene, the people involved in the accident, relevant license plates, and any other important factors in the incident
Get contact info for any witnesses, including names and phone numbers.
Exchange insurance information with other involved parties.
Although you exchange insurance information, do not speak to an insurance representative until you have meet with an attorney, who will likely handle that call. Otherwise, you could jeopardize your case.
Instead, as soon as possible, contact an attorney at Spiros Law, P.C. for an initial evaluation of your case. Having a trained professional by your side can help you efficiently and successfully navigate the legal system and collect evidence correctly to win your case.
The sooner you make contact with an attorney, the more likely you will be able to collect sufficient evidence.

Call for a free No risk consultation today!
(815) 929-9292
(217) 328-2828
---
WHY DO I NEED A

Personal Injury Lawyer?

No one wants to pay out of pocket for an accident that was not their fault. You certainly shouldn't have to pay for someone's poor decisions, but that doesn't mean that the defendant and the insurance companies won't fight tooth and nail to pay you as little as possible. Unfortunately for you, the defendant's side likely has a team of lawyers that are actively collecting evidence to counter your case. They'll be well-versed in how to point out insufficient evidence, find loopholes in Illinois laws and statutes, or work with witnesses that might testify against you. Without professional help, you might not stand a chance against their expertise.
We don't want you to fight this battle alone. You've been through enough with the emotional and mental repercussions of your injury. That's why we offer the services of our tight-knit team of partners, associates, private investigators, legal nurse consultants, and our supporting staff to take care of you and your case in Kankakee. Our reputation of fighting for "the little guy" is built upon our combined decades of experience treating clients like part of our Spiros Law, P.C. family.
FIND OUT MORE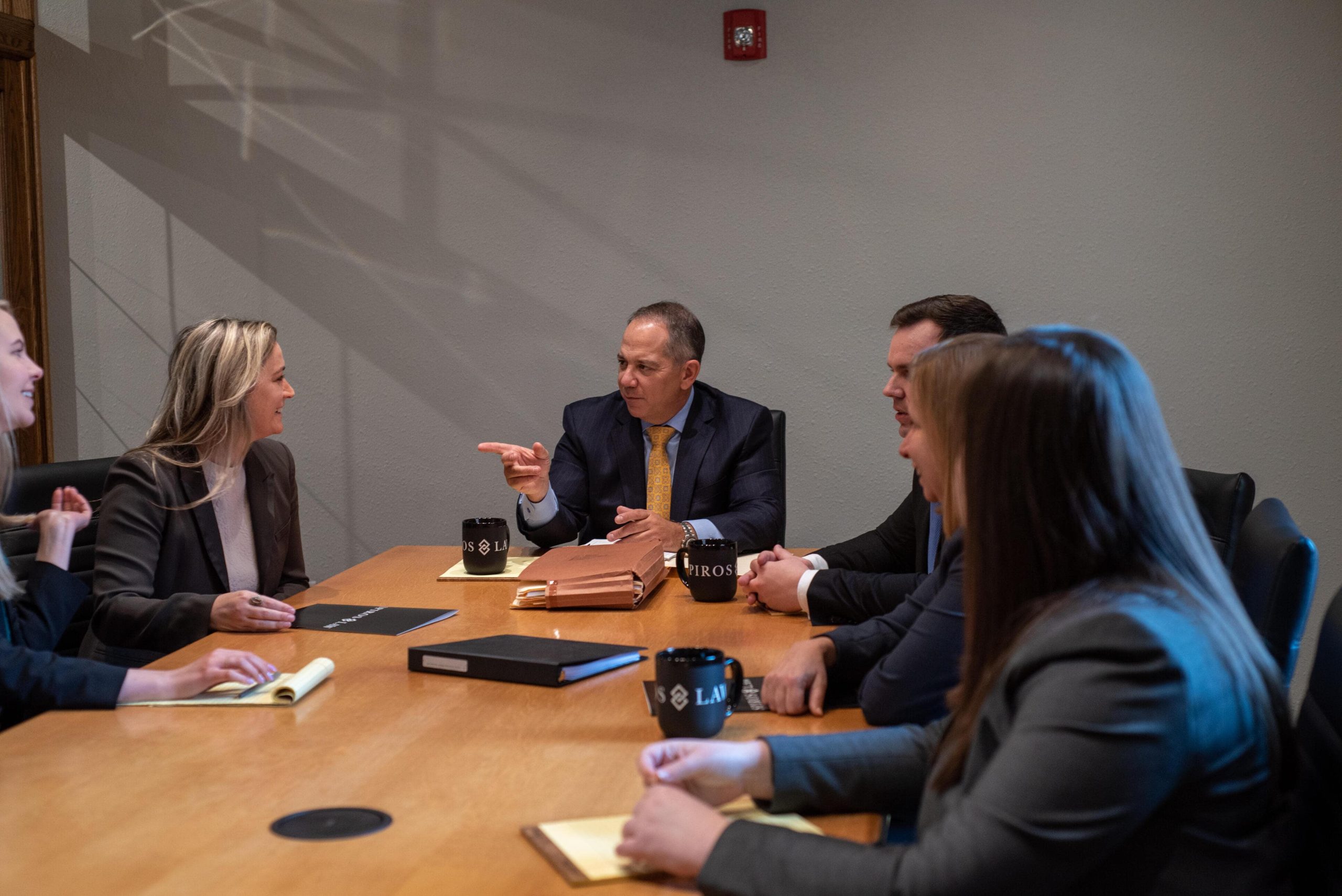 WHAT TYPES OF DAMAGES CAN I RECOVER?
You might be able to receive economic damages, including:
Medical bills and fees (office visits, treatment, surgery, medication)
Lost income and lost future income
Property damage (such as to you vehicle or home)
---
You can also receive non-economic damages, or compensation for damages that don't have a directly financial component but still negatively impact your life. These include:
Pain and suffering
Emotional and mental distress
Disability
Disfigurement
Loss of reputation
Wrongful death
PERSONAL INJURY

Statistics For Illinois

Injury accidents, unfortunately, are common across the state of Illinois. When they occur, victims and their families could struggle under the weight of unexpected medical bills, expensive repairs or replacement of vehicles or other property, and the loss of wages they need to support themselves and others.
Some of the most common types of injury accidents are motor vehicle crashes, including passenger vehicles, motorcycles, commercial trucks, and others. These accidents happen every day on the highways and roadways in our state. Below are some eye-opening statistics on just how frequently these accidents occur.
CONTACT OUR ATTORNEYS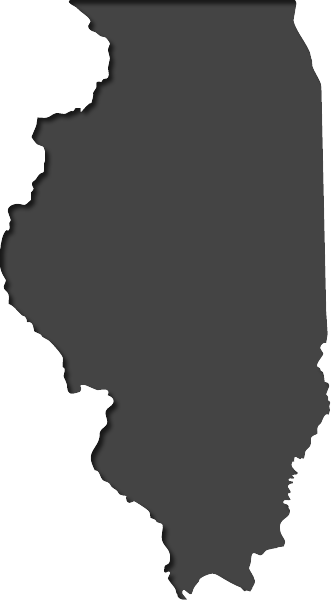 66,889
CRASHES INVOLVING INJURIES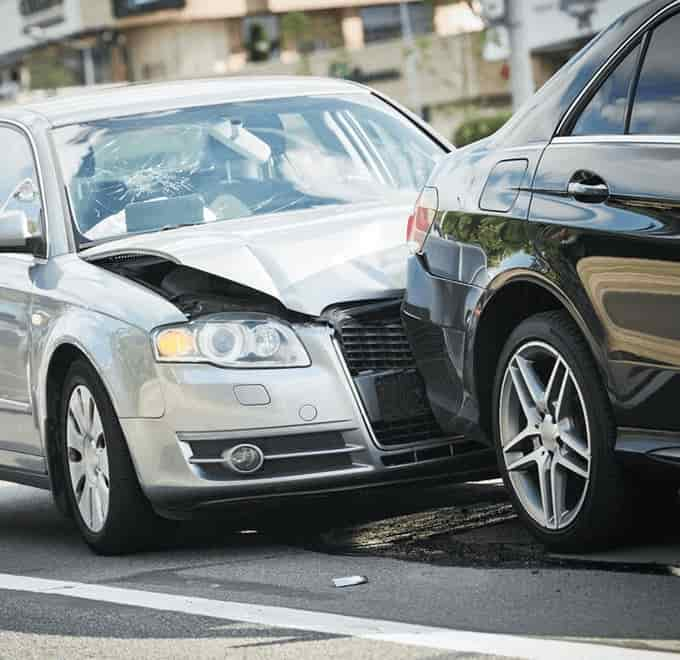 MOTOR VEHICLES CRASHES IN ILLINOIS
In 2017, there where 311,679 crashes in illinois
Crashes involving injuries made up 21.5% of crashes. There were 66,889 injury cases
Fatal crashes made up 1% of all crashes. There were 998 injury crashes in 2017
Speed accounted for 53.2% of total crashes, 37.9% of injury crashes, and 36.8% of total crashes.
10 persons are injured per hour on Illinois roads
3 persons are killed a day on Illinois road
Auto accidents are some of the most common injury accidents in Illinois. Our accident attorneys are here to help you recover from a serious motor vehicle accident
MEDICAL MALPRACTICES
IN ILLINOIS
Between 2012-2016, Illinois ranked 11th for the highest annual costs for medical malpractice claims
The average cost of a claim in Illinois between 2012-2016 was about $16 million
Despite When a Medical Professional makes a mistake, the costs can be devastating for patients and their families. Our team holds these physicians and health care providers responsible.
FATAL WORK INJURIES
IN ILLINOIS
In 2017, there were 163 fatal work injuries in Illinois
37% of fatal work injuries were related to transportation
17% were related to falls/slips/trips
14% were due to contact with objects and equipment
If you've been hurt or if you lost a loved one in a car accident, a workplace accident, or another unexpected incident, don't hesitate to reach out to the Kankakee injury attorneys of Spiros Law, P.C. for help right away.
WHAT'S NEW

Latest News & Updates