Decatur Personal Injury Attorneys
If another person's negligence has caused injury or harm to you or someone you love, you need to become informed about your legal rights so you can take action. You may be entitled to compensation for the medical bills and pain and suffering you are facing. Our compassionate and experienced Decatur personal injury lawyers will review your case for free and help you understand the legal process for claiming damages for your losses.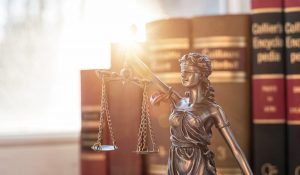 Since 2005, Spiros Law, P.C. has been fighting for the rights of those who have been injured in accidents in Decatur and across Central Illinois. Our founding partner, Jim D. Spiros, and his team are well-known statewide for their dedication to excellence and track record of success. In just the last decade, the Spiros Law, P.C. team has won over $100 million in personal injury awards and settlements.
Here at Spiros Law, P.C., we have seen how the negligence of another person can turn a victim's life upside down. Our dedicated Decatur negligence attorneys are here to effectively and aggressively fight for your rights to help you obtain the compensation you need. Whether you have been injured in a motor accident, harmed by medical malpractice, or hurt at work, don't deal with this stressful situation alone. Chat live, fill in our contact form, or call us at (217) 443-4343 today to schedule your free consultation.
What You Need to Do After an Accident
If you have been injured in an accident, your first priority is to seek the medical attention you need. Even if you don't think you have been injured, you should still be examined by a doctor to establish a medical record related to the accident. Additionally, you should watch out for any pain or other symptoms you experience in the weeks and months after the accident since some injuries take longer than others to present themselves.
Once you have obtained medical advice and are receiving any required care or treatment, you can start to gather evidence of your losses. This may include:
Medical bills and records
Bills for repairing or replacing damaged property
Employer records related to lost income
Statements or notes related to pain and suffering you have experienced
How to Deal With the Insurance Company
After an accident, it's likely that you will be contacted by the other party's insurance company. Their goal will be to settle the claim as quickly and as cheaply as possible, and anything you say to them can be used against your case. You should say as little as possible to the insurance companies that contact you so you don't risk jeopardizing your claim. Rather than trying to navigate these tricky conversations on your own, it's best to hire a skilled personal injury attorney who understands both the insurance and legal processes and can work to ensure the best possible outcome for your case.
Why You Need a Personal Injury Lawyer
In any personal injury lawsuit, you must prove that you were injured or harmed by someone else's negligent or reckless behavior. Examples of evidence that may be relevant include:
Photographs of your injuries
Photographs of any damaged property
Photographs or videos of the accident
Details of other parties involved in the accident
Police reports
Statements from witnesses
You may have collected some of this evidence at the time of the accident, or you may have been too shocked or injured to even think about it. A personal injury lawyer can evaluate any evidence you have and can help you obtain additional evidence needed to prove your case. As local attorneys who have been practicing law in the Decatur area for many years, we have the knowledge and resources that enable us to obtain useful information and evidence that you may not be able to get on your own.
Even though it's completely unfair that you were injured because of someone else's actions, the at-fault party and their insurance company will probably go to great lengths to minimize the amount of compensation they have to pay to you. It's likely that they are already collecting evidence to use to defend against a claim or lawsuit, and therefore you need an Illinois personal injury lawyer who can aggressively fight for your rights and get the justice you deserve.
Why Choose Spiros Law, P.C. To Handle Your Case?
At Spiros Law, P.C., we have been successfully representing clients in all kinds of personal injury cases in Decatur for over 16 years. With decades of combined experience amongst our team of partners, we boast a track record of successful outcomes that has earned us an outstanding reputation across Central Illinois.
We are members of the American Association for Justice, the Million Dollar Advocates Forum, and were titled the Best Car Accident Lawyers in Champaign, IL, in 2021. Many of our cases are referred to us by other attorneys, and our lawyers are frequently called upon to share their knowledge and wisdom through speaking engagements at various legal seminars across the country.
Along with aggressive legal representation and justice for our clients, we offer experience that enables us to truly understand the stress you are facing in the aftermath of an accident. We approach each and every case with compassion and dedication to providing the highest level of service. Each case is managed by our close-knit team of partners, associates, paralegals, private investigators, legal nurse consultants, and legal secretaries. Our attorneys hold regular meetings with clients and encourage ongoing communication between appointments.
Types of Cases We Handle
At Spiros Law, P.C., we are committed to helping victims and their loved ones who have been hurt or harmed by another's negligent or reckless behavior. Our practice areas include:
Contact Spiros Law, P.C. Today
The personal injury lawyers of Spiros Law, P.C. have been successfully fighting for the rights of Decatur residents for many years. We understand the emotional and financial stress that an accident can cause, and we are committed to providing professional and compassionate legal advice and representation to victims and their families in all types of personal injury cases.
No one should have to face a legal battle alone. Don't wait any longer. Chat live, fill in our contact form, or call the Decatur personal injury attorneys of Spiros Law, P.C. at (217) 443-4343 today and schedule your free consultation.