Mira Personal Injury Lawyers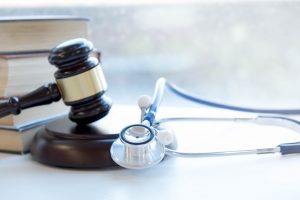 If you were injured in an accident that was not your fault, you might be entitled to compensation for your accident-related injuries and losses. When you've been injured, you not only have the pain of your injuries to deal with. You also have to pay for your treatment and ongoing medical care. You may have also incurred other financial losses and harm to your mental and emotional health, along with a decreased quality of life.
You don't have to go through this process on your own. Although you could file an insurance claim or even a lawsuit by yourself, you'll get much better results with an experienced attorney in your corner. To speak with us for free about your injury or loss that was caused by someone else, you can contact Spiros Law, P.C. at (217) 443-4343 or reach us through our website's contact form.
Why You Need an Attorney
When you were injured in an accident or incident caused by someone else, you no doubt sought medical treatment immediately after the incident. Maybe you discovered the injury days or weeks after the incident because it was an injury that didn't manifest right away. Either way, seeking medical treatment is an essential step in pursuing the compensation you need for your injury.
In order to pursue compensation for the losses you suffered because of another person's actions, you have to first prove the other party was at fault, and you need to have documented evidence as to the impacts the accident and resulting injury have had on your life and finances.
To establish your claim, you will have to compile numerous documents, which can include all of the following and more:
Witness statements
Medical reports and treatment records
Medical bills and hospital statements
Documentation for other associated expenses and out-of-pocket costs, such as receipts and bank statements, etc.
You may also have to obtain other types of evidence to support your claims and establish the other party's liability. Investigating the accident and gathering evidence to support your claim can be a challenge. Pursuing any type of claim or lawsuit is a legal process that will benefit from the skills and knowledge of an experienced and licensed legal professional.
The attorneys at Spiros Law, P.C. know all the steps required to establish liability, prove negligence, and recover damages. We can help you gather the documentation necessary to help you recover all that you lost as a result of the accident while holding the other party accountable for your suffering.
Types of Cases We Handle
Spiros Law, P.C. has four law offices across Central Illinois, serving Mira and the surrounding areas. As a full-service personal injury law firm, we offer exceptional representation for all types of personal injury and wrongful death claims, including all of the following:
Each of our attorneys has years of legal experience, and collectively, we have decades of experience in delivering the highest level of counsel possible. In fact, we receive many of our cases as referrals from other attorneys because we have earned an excellent reputation in our profession for our legal knowledge and skills. We're also known for helping our clients get the compensation they deserve.
Regardless of what caused your injury or suffering, we will carefully and respectfully explain your rights and options for obtaining compensation, and you can count on us to fight zealously to protect and assert your rights so that you get the money you need.
Our lawyers have extensive experience dealing with insurance companies and negotiating substantial settlements for our clients, and we have a proven track record of securing successful verdicts for our clients at trial.
Either way, you can trust that we will always have your best interests at heart and will fight to maximize your recovery. You are our number one priority, and we want to do all we can to help you through this difficult and stressful time while helping to secure a brighter future for you and your family.
Why Work with Us?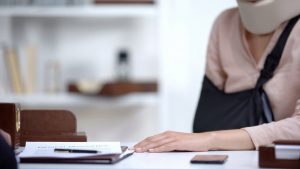 Spiros Law, P.C. has 12 knowledgeable, competent, and highly rated attorneys ready to serve you. We also have an extensive support staff of friendly and welcoming legal professionals, and we are all here for you when you need us.
The attorneys of Spiros Law, P.C. have helped people just like you throughout Mira, Illinois, and the surrounding areas since 2005. Since that time, our lawyers have obtained more than $100 million in total compensation for our clients who suffered a preventable injury or loss caused by someone else.
We are here to fight for you and your rights and help you get the maximum amount of compensation possible. As a result of our past successes, our attorneys have become members of the Million Dollar Advocates Forum, and we have received numerous top rankings, awards, and honors from our peers in the legal community. We have also received praise from the good people of Illinois we have helped over the years, and we are ready to assist you in any way we can.
What Types of Compensation Are Available?
When someone else was responsible for the injuries you suffered, you might be entitled to compensation. This compensation could cover both your economic and non-economic losses. Economic losses are those losses for which you get a receipt or an invoice. They include items such as:
Medical expenses
Lost wages
Lost future wages
Property damage
Non-economic losses are intangible losses that result from the accident. You might be entitled to compensation for the following:
Disfigurement
Loss of consortium
PTSD, anxiety, or other mental disturbances
Loss of quality of life
Contact Us
If you were injured in an accident that was someone else's fault, you might be entitled to compensation. You can call Spiros Law, P.C. at (217) 443-4343 or complete our contact form to request a free consultation with one of our attorneys. Let us help you get the compensation you deserve.