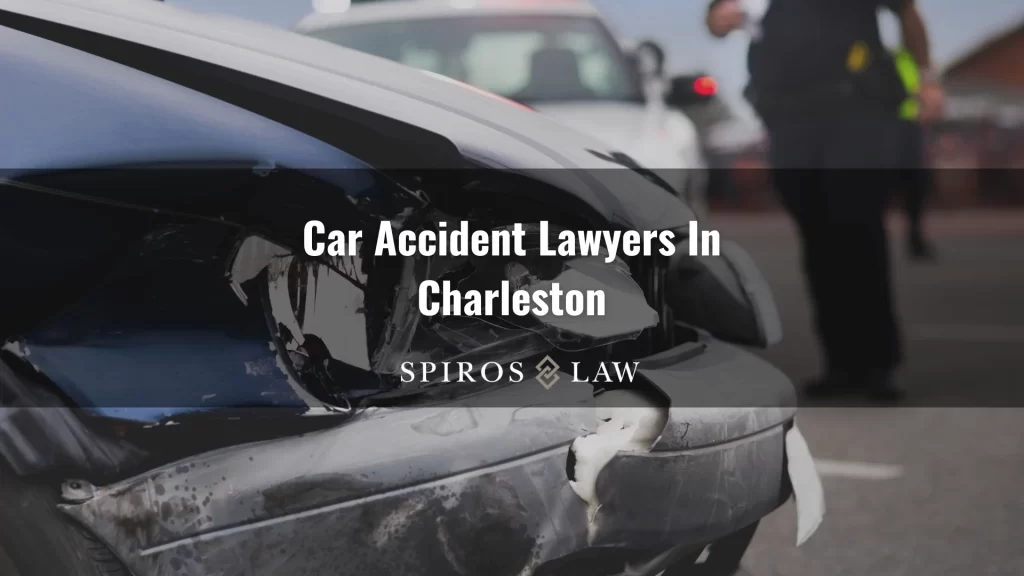 Fighting For Justice After Serious Auto Accidents In Coles County
Have you or a loved one suffered injuries in a car accident caused by another driver? Did you know that you might be eligible for compensation to cover your injuries, property damage, medical expenses, lost wages, and other associated losses? The Illinois Department of Transportation (IDOT) recorded 295,887 motor vehicle collisions throughout the state in 2021. The cost of fatal accidents in Illinois alone was estimated at $1.7 billion in one recent year.
At Spiros Law, P.C., our car accident lawyers in Charleston, IL have successfully recovered millions of dollars in compensation for our clients throughout Central Illinois. Our commitment lies in aiding victims as they seek the justice they rightly deserve. We proudly provide complimentary case reviews to accident victims, and our compensation is contingent upon a successful outcome.
To find out how we can help you, call us today at (217) 516-3451 or simply fill out our online contact form and we will get back to you as soon as possible.
How Is The Value Of A Car Accident Claim Is Determined?
One of the most important factors in a car accident claim is determining what your case is worth. Our car accident lawyers in Charleston will take a look at the following factors to determine the value of your case.
Injury costs. Medical expenses frequently constitute the bulk of a victim's losses, particularly if they have to undergo emergency treatment, surgeries, hospital stays, or rehabilitation. Injury victims have a right to recover all medical treatment related to the injury, including ongoing doctors appointments, assistive devices, prescriptions, and other out-of-pocket costs.
Lost income. Victims may miss a significant amount of work during their injury recovery, and some may never be able to return to their former employment.
Future losses. Injuries that result in permanent losses—such as paralysis, brain damage, or disability—often require long-term expenses and reduced earning capacity. In addition to their economic losses, victims may receive compensation for their pain and suffering (non-economic damages) related to the crash.
Insurance limits. In most cases, car accident victims are limited to recovering the amount available within the drivers' insurance policies. However, if the accident was the result of a commercial trucking carrier or a defective car part, victims have the option to pursue additional compensation through a third-party claim.
Going up against the insurance company is not easy. They will try to discredit your claim, and may even try to make you see doctors of their choosing. You don't have to fight this fight alone. The Spiros Law, P.C. Law Firm knows what it takes to win your claim, and is here to help you every step of the way. We represent injured victims in Central Illinois, and get the compensation they need to recover quickly, safely, and fully.
What To Do If Your Car Accident Settlement Is Too Low?
Many victims may consider accepting low settlement offers to receive quick payment for their crash expenses. However, you should be careful about accepting a settlement if your injury has not yet stabilized or you are unable to go back to work. Once you agree to a settlement payment from an insurer, you forfeit the ability to request additional compensation later. This applies even if you encounter difficulties such as being unable to work or suffering from a permanent disability. You will have to sign paperwork when you accept a lump-sum settlement stating that you will not seek any future damages stemming from the accident. Considering this, if you have been presented with an insufficient offer, you have the following options:
Reject the offer. Insurance companies will rarely provide everything you need in their initial settlement offer. You can choose not to accept in order to begin negotiations, or until you know the full extent of your injuries.
Negotiate. Insurers have years of experience reducing the amount of claims, while victims will have to gather medical records, repair bills, pay stubs for lost income, and other evidence to prove their losses. If you plan on making a counteroffer to an insurer, it is best to have an attorney perform negotiations on your behalf for the best possible chance to get what you need.
File a lawsuit. If the insurer refuses to provide adequate payment, you may have to take the matter to court. You can continue to negotiate with the insurer as your lawsuit progresses. You may even seek additional compensation for pain and suffering or emotional distress.
Our Charleston car accident lawyers help victims understand the injury laws that apply to their case and maximize the amount of available compensation.
Contact Spiros Law, P.C. via our online contact form to schedule an appointment.
Can I Recover Damages If I Was Partially At Fault For A Car Accident In Illinois?
Contributory negligence can still subject you to the negative impact of an injury, including medical expenses and lost income. This can happen even if you were partially responsible for a crash. Contributory negligence pertains to a plaintiff's own involvement and contribution to the harm or injury they experienced. Although Illinois law permits at-fault drivers to seek compensation for their losses, there are restrictions on the maximum amount of damages they can receive. To be eligible for damages under contributory negligence laws, you must be determined to be less than 50% at fault for the accident. If you are more than 50% at fault then you will not be eligible to recover any damages in a personal injury lawsuit. Once the judge has determined the percentage of fault in your case, your damages will be decreased by that same percentage. For instance, if your judgment amounts to $100,000, but a judge finds you to be 30 percent at fault, you are entitled to receive only $70,000. Some actions that could translate into an argument of contributory negligence include:
The driver plaintiff was speeding at the time of the crash
The pedestrian plaintiff was making sudden, unpredictable movements on the road
The passenger plaintiff was riding with a driver they knew was intoxicated, fatigued, or distracted
The driver plaintiff was aware the car they were driving was defective or improperly maintained
Proving fault in a car crash case can be very difficult. You need an experienced attorney in Coles County on your side to collect evidence and compile a strong case to support your side of the story. Call the Spiros Law, P.C. today at (217) 516-3451 to get started on your case!
Common Car Crash Injuries
Traffic accidents injure thousands of people each year. Both inside and outside a motor vehicle, there exist hazards that can result in severe injuries for a driver or passenger in the event of a collision. Some of the most common car accident injuries include:
Back and neck injuries
Spinal cord injuries
Whiplash
Cuts and lacerations
Concussion
Nerve damage
Facial wounds
Dental injuries
Psychological injuries are a common after-effect of a serious car accident that our car accident attorneys see frequently. Many times, people experience anxiety or post-traumatic stress disorder (PTSD) when they try to return to the road, which could prevent them from driving.
Types Of Car Accidents
Despite recent advancements in accident avoidance technology, such as early warning detection systems, anti-lock brakes, and rear-facing cameras, many vehicles on our roads are using technology that is more than 25 years old. In fact, given the wide variety of vehicles offered by auto manufacturers, there are numerous ways in which a motorist can become involved in a major crash. According to the Illinois DOT, there were more than 10 million registered vehicles throughout the state and most accidents reported involved cars rather than trucks or motorcycles. Some common types of car accidents include:
Another type of crash is a hit-and-run accident, where one party involved in the accident flees the scene to evade responsibility. Hit-and-run collisions most commonly involve parked vehicles.
Causes Of Car Accidents In Central Illinois
Recent statistics from IDOT reveal that approximately 30 percent of statewide crash fatalities involve impaired drivers. The data also indicate that 32.1 percent of those who died in Illinois traffic accidents were in collisions with speeding drivers. Distracted driving crashes accounted for approximately 3.6 percent of all accidents statewide, resulting in 0.8 percent of crash deaths that year.
Various reasons can lead to a person's involvement in a car crash. It is important to note that many of these types of accidents are completely preventable. Some of the usual causes of traffic accidents include, but are not limited to:
Distracted drivers
Bad weather conditions
Speeding
Failure to obey traffic signs/signals
Fatigued driving
Some accidents are also caused by animals, such as deer, and there were more than 18,000 of these accidents reported.
What To Do After A Car Accident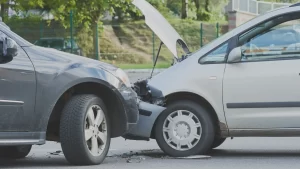 Being involved in an accident can terrify all parties, but it's crucial to attempt to stay as calm as possible. If someone sustains an injury, it is essential to both summon medical assistance and notify the police to ensure the filing of a formal accident report. It is also very important to document the accident as best as you can by writing down any specific information you remember prior to the crash. Take photos of the scene and exchange insurance information with the other vehicles involved. A driver should never leave the scene of an accident and should seek medical treatment if injured. Insurance adjusters may rush to the scene of an accident in an effort to quickly obtain information that could limit the liability of their insured. It is important for a driver to be aware that these insurance investigators may use this information against their claim. An experienced car accident lawyer in Charleston can help deal with insurance adjusters and all other interested parties.
Serving Central Illinois
Our car accident attorneys provide a free consultation to assess whether you or a loved one have valid grounds for a lawsuit. We only receive payment upon winning the case. Our primary office is located in Charleston, IL.
To find out how we may be able to help you with your accident claim, call (217) 516-3451 or fill out our online form. Our intake staff members will connect you with a lawyer best suited to handle your claim.
Related Reading: