Traumatic Brain Injuries Caused by Pedestrian Accidents
Did you or a loved one suffer a traumatic brain injury (TBI) in a pedestrian accident in Kankakee? If so, turn to an experienced brain injury attorney at Spiros Law, P.C. for the qualified legal representation you need and deserve.
As a pedestrian, you have the right to expect that motorists will exercise adequate care and caution when driving in or near intersections, parking lots, and sidewalks. If you suffered a brain injury in a pedestrian-related accident, it can have a wide-ranging and long-lasting impact on your life and livelihood. If someone else's negligence caused you harm, our team will be ready to demand answers and justice.
Call Spiros Law, P.C. at (815) 929-9292 today for a free consultation with one of our knowledgeable Kankakee pedestrian accident lawyers.
Brain Injuries Caused By Pedestrian Accidents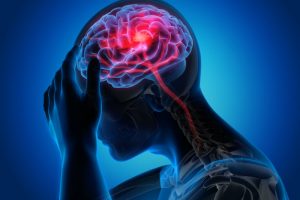 A violent and sudden jolt, bump, or blow to the head or body can cause rapid movement of the brain and result in a traumatic brain injury (TBI). A penetrating injury from an object that pierces the skull and enters the brain can also cause a TBI.
There are multiple TBI classifications depending on what causes the injury:
Contusion
Penetrating brain injury
Coup-contrecoup
Intracranial hematoma
Concussion
Diffuse axonal injury
TBI symptoms vary based on the type and severity of the injury.
A mild traumatic brain injury can cause symptoms such as:
Nausea or vomiting
Changes in mood
Blurry vision
Speech difficulties
Feeling anxious or depressed
Trouble sleeping or sleeping more than usual
Loss of balance or dizziness
Sound or light sensitivity
Drowsiness or fatigue
Loss of consciousness between a few seconds and minutes
Issues with memory and concentration
Headaches
The most common symptoms of a moderate to severe TBI include:
Loss of coordination
Seizures or convulsions
Profound confusion
Loss of consciousness for several minutes or a few hours
Slurred speech
Coma and other consciousness disorders
Combativeness, agitation, and other unusual behaviors
Repeated vomiting or nausea
Numbness or weakness in the toes and fingers
Inability to wake from sleep
Worsening or persistent headache
Dilated pupil in one or both eyes
If you experience any symptoms of a traumatic brain injury after a pedestrian accident, it's crucial to seek medical attention right away. You shouldn't go home to rest and wait to see how you feel. Treatment should begin as soon as possible to manage your symptoms and prevent complications.
Common Types of Pedestrian Accidents
A range of factors can contribute to a pedestrian accident, and these types of accidents can happen anywhere that vehicles and pedestrians are forced to share the same space.  The most common types of pedestrian accidents include:
Jaywalking accidents – Even though jaywalking is illegal in Illinois, drivers should be on the lookout for pedestrians. You could get struck by a vehicle while crossing the street if a motorist doesn't see you because they're not paying attention to the road ahead.
Parking lot accidents – A driver who speeds through a parking lot or becomes distracted likely won't notice a pedestrian walking in front of them.
Jogging accidents – A pedestrian accident can happen even if someone isn't in the path of a vehicle. A person jogging near the road could get hit by a car if the driver drifts onto the sidewalk.
Backing up accidents – Motorists must always look behind them before backing out of a parking spot. They might drive into a pedestrian walking behind their car if they don't check for crossing foot traffic first.
Our Kankakee traumatic brain injury attorneys have extensive experience handling a wide variety of pedestrian accident cases. If you were injured in an accident like those listed above or in a different type of incident, contact us to discuss your situation in detail.
Common Causes of Pedestrian Accidents in Kankakee
Pedestrian accidents can happen for numerous reasons. One of the most common causes is human error. A range of negligent behaviors can lead to a pedestrian's TBI in a collision, such as:
Distracted driving
Speeding
Approaching a crosswalk without slowing down
Driving under the influence
Failing to yield the right of way
Running a red light or stop sign at an intersection
Fatigued driving
Recovering compensation for the harm you've suffered will typically require proving that another party was negligent and that their negligence directly caused your accident and injuries. An experienced brain injury attorney will know how to investigate the accident, secure crucial evidence, and build the strongest case possible on your behalf.
Compensation for a Traumatic Brain Injury
Illinois follows a modified comparative fault negligence doctrine. This means that you could seek compensation if you were 51% or less at fault for the accident. If you share the blame equally or are found to be more at fault than the other party, you will not be eligible to recover compensation. For example, if a negligent driver hit you while you were walking as a pedestrian and they were 51% or more at fault for the accident, you could seek compensation from them in Illinois.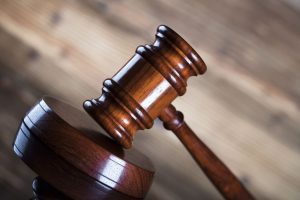 The type of compensation you could be eligible to seek for a traumatic brain injury might include:
Medical bills
Lost wages and loss of future earnings
Costs of ongoing treatment and care
Home modifications
Loss of enjoyment of life
Loss of consortium
The type and amount of compensation you could recover through an injury claim will depend on the nature and severity of your injuries. Be sure to talk to an attorney with specific experience handling traumatic brain injury cases to find out what you might be entitled to.
Statute of Limitations for a Pedestrian Accident Lawsuit
The statute of limitations in Illinois establishes a two-year window to file a personal injury lawsuit if you've been injured due to someone else's negligence. That means you have two years from the date of your traumatic brain injury to initiate your lawsuit, otherwise, the court will be barred from hearing your case.
While most cases settle long before a lawsuit or trial is necessary, it's crucial to hire an experienced injury lawyer to represent you as soon as possible after an accident. Investigating the incident, building a case, and negotiating for a settlement takes time, and you'll want to give your attorney plenty of time to handle the legal legwork in case filing a lawsuit is necessary.
Contact Us
Spiros Law, P.C. has provided top-notch representation to those injured in pedestrian and other injury accidents caused by negligence since 2005. Our Kankakee traumatic brain injury lawyers have the knowledge, skills, and resources to make a difference for you. Contact us by phone or online for a free consultation today.