Kankakee Animal Bite Lawyers
Did you suffer severe injuries due to a pet owner's negligence or carelessness? Whether you were bitten by an animal owned by a neighbor, friend, family member, or someone unknown to you, you could be entitled to compensation for your medical bills and other expenses you've incurred. The Kankakee personal injury attorneys at Spiros Law, P.C. have the skills and experience to help you seek the fair compensation you need and deserve.
Call us today at (815) 929-9292 to set up a consultation with one of our seasoned attorneys.
Proving Liability in an Animal Bite Case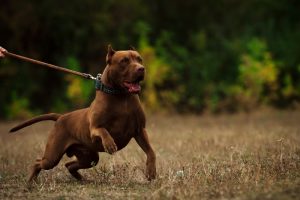 If you were bitten or attacked by someone else's pet, you could potentially hold the animal's owner responsible for your injuries and financial losses. To prove that the animal's owner is liable, you would need to show four key elements:
The owner had a duty of care to prevent you from being harmed.
The owner breached that duty of care through negligence.
The owner's negligence resulted in the animal attack that caused your injuries.
You suffered quantifiable damages as a result of the incident.
Proving liability can be challenging, and usually requires a full investigation into the incident. Contact Spiros Law, P.C. today to get started on your claim.
Compensation for Animal Bites
If you were bitten by an animal that belongs to someone else, you could seek compensation for:
Present and future medical expenses resulting from the accident, including hospital bills, rehabilitative care, surgery costs, prescription medication costs, doctor's visits, and more.
Lost wages, if you are unable to return to work while you are recovering from your injury.
Lost earning capacity, if your injury renders you temporarily or permanently disabled and prevents you from performing all of your job duties as you did before the incident.
Personal property damage, such as a pair of glasses that were damaged in the attack.
Pain and suffering, which include physical pain, emotional anguish, mental distress, post-traumatic stress disorder, loss of enjoyment of life, and more.
Punitive damages, if appropriate. Punitive damages are not commonly awarded by juries, but if you can prove that the defendant acted out of malice or was extremely reckless, then you could potentially receive punitive damages. These damages are designed to punish the at-fault party and prevent similar behavior in the future.
Questions about the types of compensation you might be able to recover after an animal bite? Contact our attorneys to discuss the details of your case.
What Should I Do if I Was Bitten By an Animal?
If you were bitten by someone else's pet, there are several steps you should take to protect your rights:
Seek medical attention – You should seek medical attention as quickly as possible after the attack. Insurance companies usually require that you be seen within 72 hours of the accident, otherwise, they may try to deny your claim. Whether your injury is moderate or severe, it's important to be evaluated right away.
Collect evidence – If you are able to, take photographs of your injuries at the scene of the attack. You should also speak to any bystanders who may have witnessed the attack. Bystander testimony can corroborate your version of events and bolster your claim. Ask witnesses if they would be willing to provide their contact details. Your lawyer may reach out to them to get a statement at a later date.
Gather documents – Maintain a file with all of your medical records, hospital bills, physical therapy expenses, and other documentation related to the accident. You should also keep documentation that shows lost wages if you are unable to return to work following the incident.
Keep a pain journal – You should keep a daily journal in which you detail your recovery. Describe your level of physical pain each day, and also provide updates on your psychological state. Your attorney can use this journal to document and calculate your non-financial damages, namely physical and emotional pain and suffering caused by the accident.
Consult with an attorney – You should retain an attorney right away, particularly if you are severely injured or if the animal that bit you belonged to a friend or family member. Your attorney can serve as a liaison between parties while fiercely defending your rights and advocating for your interests.
If you have further questions about what to do after an animal bite, contact Spiros Law, P.C. today to discuss your case.
How Can a Personal Injury Attorney Help Me with My Case?
Navigating the claims process is no easy task, especially if you are suffering from severe injuries. Our attorneys can take that burden off your shoulders by handling every aspect of your case for you while you focus on your recovery.
If you decide to hire our team, we will:
Conduct a thorough investigation into the incident on your behalf.
Gather evidence to support your case, including surveillance video, photo evidence, witness statements, medical records, accident reports, and much more.
Document and calculate financial and non-financial losses you've incurred due to the incident. We will use this information to negotiate with the insurance company.
Identify the liable party using the evidence we've collected.
Negotiate with the insurance company on your behalf. Insurance companies are notorious for using various tactics to reduce or deny your claim. Our team knows how to subvert those tactics, and we will work tirelessly to seek the fairest possible settlement on your behalf.
Take your case to court if necessary. Although litigation can be costly and time-consuming, which is why most personal injury cases settle out of court, our attorneys will not hesitate to file a personal injury lawsuit on your behalf if the insurance company refuses to accept liability, negotiates in bad faith, or fails to offer a fair settlement. Our attorneys will work hard to craft a winning legal strategy and will passionately advocate for your right to compensation during legal proceedings.
The Role of Homeowners' Insurance in Animal Attacks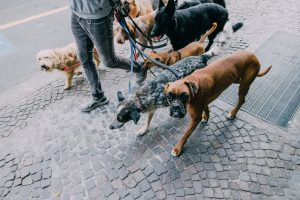 Many victims of animal attacks (particularly dog bites) know the pet's owner. They might be a friend, a neighbor, or even a member of your family. This often makes the decision to seek compensation for your injuries and losses challenging. You might not want to "sue" someone close to you, but you may struggle financially if you have mounting medical bills and other unforeseen costs piling up around you.
Fortunately, most homeowners' insurance policies provide protection for dog bites and other animal attacks. This means that you could potentially seek compensation from the pet owners' homeowners' insurance policy. You could recover the money you need to move on with your life after the incident, and it won't place a significant burden on the person you know and care about.
Contact a Kankakee Animal Bites Attorney Today
Contact Spiros Law, P.C. today to learn more about how our Kankakee personal injury attorneys could help you with your animal bite case. Call us at (815) 929-9292 today for a free, no-risk initial consultation to evaluate your options.