Being injured in a car accident that wasn't your fault can have a devastating effect on your life. In addition to the immediate ongoing pain and suffering, you may have to deal with expensive medical bills, forced time off work, and numerous other financial consequences that can make every day feel more stressful than the last.
The Kankakee car accident attorneys of Spiros Law, P.C. are here to help you file a claim for compensation for your accident-related losses. However, to have the strongest chance of receiving the full and fair compensation you deserve, it is important that you gather the necessary documentation that will serve as evidence for your claim. One of the most important pieces of paperwork you will need is a copy of your crash report.
What Is a Crash Report?
An Illinois crash report is a document that a police officer who comes to the scene of the accident will complete. If no officer responds, each driver who was involved in an accident must file this report in any of the following circumstances:
If the crash resulted in the death or bodily injury of any individual
If all drivers were insured and the crash resulted in more than $1,500 in property damage
If any driver was not insured and the crash resulted in more than $500 in property damage
If the individuals involved in the crash complete the report, they must take it to a police department and an officer should make a desk report.
The report is critical to your accident claim because it will provide the officer's insight into factors such as:
How the collision happened
Who was at fault for the crash
Details of any injuries
Witness contact information
While the officer's assessment of fault is certainly not the final determining factor, the information contained within the report is often a primary point of consideration when the ultimate decision regarding fault is made.
Why Is It Important to Request My Report Quickly?
When you are seeking compensation for expenses related to your injuries, lost wages, and other losses, you should obtain a copy of your accident report as soon as you possibly can. One major reason for this is that you and your car accident attorney will need to review the details of the report to ensure that there are no factual inaccuracies or discrepancies before the auto insurance companies receive it. If the reporting officer made any mistakes when filling out the report, your lawyer could attempt to have the document amended.
How Do I Obtain a Copy of the Report from State Police?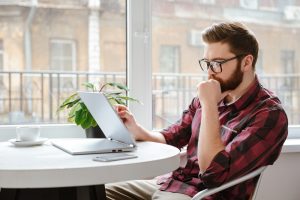 If the officer who responded to the accident was a member of the Illinois State Police (ISP), you could request a copy of the crash report from the Official ISP Crash Report website. You should be prepared to provide details such as:
Driver's first and last name
Date of the crash
Location of the crash
Agency Crash Report Number (can be found in the upper-middle portion of the motorist report). The responding officer should have given you a motorist report.
After entering this information, you can choose to have the accident report sent to you by email or by mail. You will have to pay a $5 crash report fee before your request can be fulfilled.
You can also send a request for the crash report by mail by sending a letter with the above details to:
Illinois State Police
Patrol Records Unit
801 South 7th Street, Suite 600-M
Springfield, Illinois 62703
You will also need to enclose a check for $5, payable to "Illinois State Police." Do not send cash.
How Do I Obtain a Copy of the Report from Local Police?
If the responding officer was a member of a local municipal police office or county sheriff's department, you would need to contact the relevant office and follow their required procedures. Most locations will allow you to file a request online, by mail, or in person. The Central Illinois car accident attorneys at Spiros Law, P.C. can help you determine which office to make the request from. We can even take care of the process on your behalf. Additionally, it is important to know how to read your accident report. We can help with this too.
Contact a Kankakee Car Accident Attorney Today
Life after a car accident can feel confusing and overwhelming. As you are focusing on your own recovery, you may not always have clarity about what steps you need to take to get compensation for the losses you have suffered.
The experienced Kankakee car accident attorneys of Spiros Law, P.C. understand the challenges you are facing, and we are ready to help. Whether it is obtaining a copy of your accident report, negotiating your settlement with the insurance company, or fighting for your compensation in court if necessary, we will be with you at every step of the way. Call us today at Spiros Law, P.C. or contact us online for a free consultation.
Related Posts: