Every day, innocent people fall victim to drunk drivers and the consequences of their actions. When a commercial truck driver gets behind the wheel while under the influence of alcohol or drugs, the results can be devastating. In many cases, these accidents lead to severe injuries or death. As the number of commercial trucks on the roads continues to increase, so does the risk of a serious accident caused by a drunk driver.
If you suffered injuries in a drunk driving truck accident, it's important to understand your rights and options. The experienced drunk driving truck accident lawyers of Spiros Law, P.C. can help you navigate the legal process and seek justice for your losses. Contact us today for a free legal consultation to learn more about how we can help you.
Drunk Truck Driving Statistics in Charleston, IL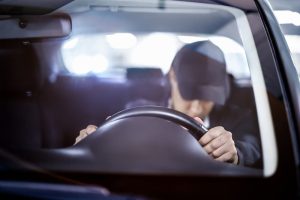 Alcohol-impaired driving continues to be a serious problem in the United States. According to the CDC, at least 30 percent of all U.S. traffic fatalities involve impaired drivers. The rate of drunk driving accidents is increasing. The nation's alcohol-related deaths spiked by 14 percent from 2019 to 2020, while vehicle miles traveled decreased by 11 percent. In Illinois, there was also a 14 percent increase in alcohol-related accident fatalities from 2019 to 2020. Fatalities increased from 276 to 315.
Drug and alcohol use among truck drivers is high due to the stresses of the job and the long hours. In one study, researchers evaluated trucking fatalities in eight states over a one-year period. They found that 67 percent of fatally injured truckers had one or more drugs in their system, while 33 percent had detectable concentrations of drugs or alcohol in their bloodstream.
When truckers drive drunk and cause an accident, the results can be even more catastrophic than other drunk driving accidents. The size and weight of semi-trucks compared to passenger vehicles mean the passenger vehicles and their occupants often take the worst damage.
The Legal Process for Drunk Truck Driving Accident Victims
Being involved in a drunk truck driving accident can be a traumatic and difficult experience for everyone involved. If you are injured in a drunk truck driving accident, it's essential to be well-prepared and know what steps to take.
Seek medical attention: The first step after a drunk truck driving accident is to seek medical attention. Even if you don't think you have any serious injuries, it's best to get checked out by a doctor right away.
Document everything: Documenting the accident is critical. If possible, take pictures of the scene of the accident and any injuries sustained, write down details of the incident, and get contact information from any witnesses.
Contact a lawyer: An experienced Charleston trucking accident lawyer can guide you through the legal process, protect your rights, and help you pursue compensation for your injuries and losses.
File an insurance claim: The next step is to file a claim with the at-fault driver's insurance company for your injuries. Make sure to provide your lawyer with all relevant documents and evidence supporting your case when filing the claim.
Negotiate a settlement: Once you file a claim, the insurance company may try to offer a lowball settlement amount. A skilled truck accident lawyer can help negotiate a fair settlement amount on your behalf.
Common Questions About Drunk Truck Driving Accident Claims
After being involved in a drunk truck driving accident in Charleston, IL, victims often have many questions. The following questions and answers can help you better understand your legal rights and the process for seeking compensation for your losses.
Who is liable for my injuries? If you are injured in an accident caused by a drunk truck driver, the driver may be responsible for your injuries. Additionally, if the truck driver was working for a company or corporation, the company may also be liable for any damages you suffered due to the accident.
How do I prove that the other driver was drunk? Try to collect ample evidence to prove that the other driver was intoxicated. This evidence can include police reports, eyewitness accounts, and the results of toxicology reports. It may also be necessary to obtain video surveillance footage or witness testimony.
What types of compensation can I recover? If you were injured in a drunk truck driving accident, you could pursue various forms of compensation for your losses, including medical bills, lost wages, pain and suffering, and other costs related to the accident.
Do I need an attorney? It's highly recommended that you seek legal advice after being involved in a drunk truck driving accident. An experienced Charleston drunk driving accident lawyer can provide valuable advice and help you pursue a claim against the responsible party.
When should I file a claim? You must file a personal injury claim within three years of the date of the incident in Illinois, so it's important not to wait too long before seeking representation. Your insurance company likely requires you to notify it within a few days to weeks after the accident.
What information should I gather at the scene? After the crash, document all relevant details, including photographs of the vehicles involved, contact information for witnesses, and the police report. It's also a good idea to keep a record of all communication with insurance companies and the at-fault driver's employer.
Can I get punitive damages? Punitive damages are only available in cases involving particularly reckless conduct, such as a DUI. Your lawyer will advise whether punitive damages might apply in your case.
How Spiros Law, P.C. Can Help
If you suffered injuries in a drunk truck driving accident in Charleston, IL, seek legal guidance as soon as possible. At Spiros Law, P.C., we have the experience and knowledge necessary to protect your rights and help you pursue the compensation you deserve. Our accident attorneys have decades of experience successfully representing clients who have suffered injuries due to the negligence of a drunk driver. Contact us today at (815) 929-9292 to set up a free legal consultation.
Related Posts: