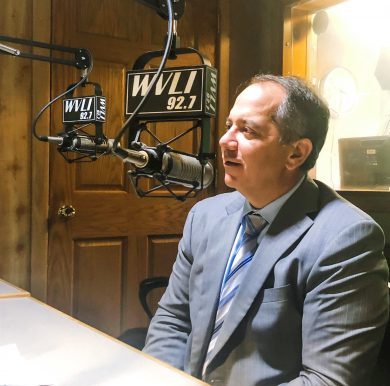 Spiros Law Partner, Jim Spiros was recently featured on 92.7 WVLI, the valley, radio station in Kankakee. In honor of National Bike Month, which is a chance to showcase the many benefits of bicycling and encourage more people to include biking in their everyday lives, Jim took the opportunity to talk about bike safety and what you can do as both a rider and a driver to help keep bikers safe. It is important to educate drivers on how to properly share the road with bicyclists and to help teach bicyclists what they can do to keep themselves safe. As a driver, you should actively be on the lookout for bikers, if you are passing you need to give at least three feet of clearance, and you should always look before opening your door when parking on a street to avoid hitting a biker with your car door. As a biker, you should ride with the flow of traffic, avoid riding on the sidewalk, and always use hand signals when turning or stopping. Being a biker on the road comes with a lot of responsibility as any biker over the age of 10 is responsible to follow the same rules as motorists while operating a bike on roadways. Most bike accidents can be avoided by following the above rules. Some of the most common types of bike accidents that you should be on the lookout for include doorings, crashes in the crosswalk, sideswipes, and right or left hook collisions.
If you are involved in an accident, it is important to seek medical attention as soon as possible. You should also contact the police and make sure there is a record of the accident. In addition to the police report, it is a good idea for you to write down your recollection of the event and take pictures. After you have completed all of the aforementioned steps, if you have questions, you may also want to contact an attorney. At Spiros Law, we offer a free consultation where we can review your situation, answer your questions, and let you know if you may have a case. Hiring an attorney can help relieve some of the stress that comes along with an injury. The attorneys at Spiros Law will make sure your case is being properly pursued, make sure your medical bills are being paid, and help answer any questions you have along the way.
You can listen to Jim's full interview below:
If you have questions about a personal injury matter contact the attorneys of Spiros Law, P.C. by calling (815) 929-9292, utilizing our 24/7 live chat on our website, or stopping by any of our three locations in Kankakee, Champaign, and Danville.