Truck Accident Lawyer in Danville, IL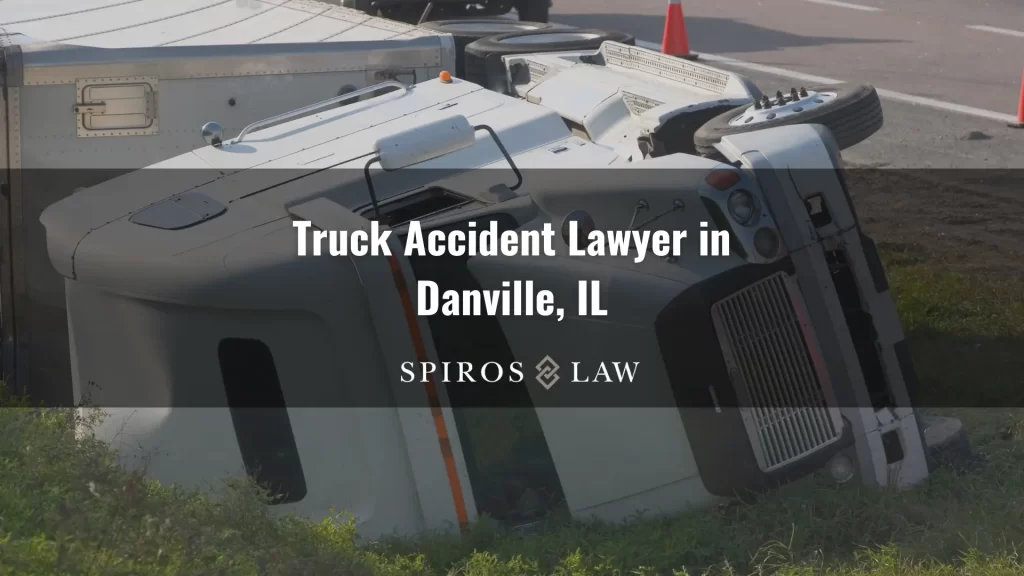 Have you been injured in a truck accident in or near Danville, Illinois? If so, you're probably feeling pain, staying off work, and watching medical bills pile up. You don't have to struggle through this difficult period on your own. Contact a Danville, IL, truck accident lawyer for help.
You may be entitled to compensation for medical expenses and other accident-related losses. An attorney with experience handling truck accident cases could help you pursue the money you deserve.
At Spiros Law, P.C., a Danville, IL, truck accident lawyer can review your case and explain your legal options. We'll work hard to obtain the money you deserve if you enlist our help. Contact us today or call us at (217) 443-4343 to schedule your free consultation.
Federal Laws for Truckers
 The commercial trucking industry is governed by rules created and overseen by the Federal Motor Carriers Safety Administration. These rules are meant to help keep the roadways safe. Among the rules truckers and motor carriers must follow are:
Common Causes of Truck Accidents
Data from the National Highway Traffic Safety Administration indicate that 523,796 commercial trucks were involved in collisions on U.S. roads in 2021. Common causes of truck wrecks include:
A Danville, IL, truck accident lawyer could help you determine how the accident happened if it's not immediately clear. Knowing what caused an accident is key to knowing who is liable.
Types of Truck Accident Cases
Although some of the same types of accidents occur between a commercial vehicle and a passenger vehicle, there are some that are specific to accidents involving large trucks. Accident types could include:
Head-on accidents
Rear-end accidents
Blind-spot accidents
Sideswipe accidents
Underride accidents
Override accidents
Jackknife accidents
Rollover accidents
T-Bone accidents
Who Is At Fault in a Truck Accident?
Various negligent parties can cause truck accidents. Often, a collision is a direct result of a trucker's actions or carelessness. However, other parties could be at fault as well, including:
Trucking company: The company has a responsibility to hire qualified drivers. If the driver caused the wreck, the trucking company could also be at fault.
Maintenance company: When an accident is caused by improper or neglected maintenance, the party responsible for the truck's maintenance could be liable.
Truck manufacturer: Some truck accidents are the result of defects that truck manufacturers or designers overlook. When that happens, those who manufacture and design commercial trucks may also be liable.
Government agencies: If the direct cause of a collision is a hazardous road design or improperly maintained signage, the agency responsible for addressing such hazards could be at fault.
Compensation for Truck Accident Cases
When you've been injured in a truck accident that wasn't your fault, you are entitled to compensation for the losses you sustained because of the accident. You can pursue this compensation either through an insurance claim or a personal injury lawsuit.
In either case, you could get money for:
Medical expenses
Lost income
Future lost earning capacity
Loss of enjoyment of life
Pain and suffering
Property damage
If a family member was killed in an accident caused by someone else, surviving loved ones could file a wrongful death claim to pursue the compensation they need to help with the financial burden of having lost a family member.
How a Truck Accident Lawyer Can Help with Your Case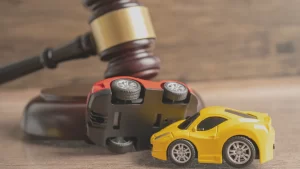 The process of seeking compensation after a truck accident can involve several steps. They include:
Investigating — Your attorney will investigate the crash and gather the available evidence proving your accident resulted from another party's negligence.
Calculating compensation – No one can guarantee the amount of money you will receive in compensation for your injuries and losses. However, a skilled attorney can assess the total value of your claim and demand what you're owed, making sure no losses are unaccounted for.
Completing paperwork — Filing a thorough claim requires submitting completed paperwork with supporting documentation and evidence.
Negotiating — The insurance company might not offer the full amount of compensation you're eligible for when you file a claim. Your lawyer will negotiate with the insurance company to arrive at a fair settlement.
Taking your case to court – If an appropriate settlement can't be reached, your lawyer can take your case to court and argue before a judge or jury for the money you need to cover all your losses.
If you're not an attorney, you probably lack the experience necessary to investigate your case or negotiate with an insurer. Additionally, now is a time when you should focus on your recovery.
A Danville, IL, truck accident lawyer can manage the entire process on your behalf. Our main goal is to negotiate for a proper settlement successfully. That said, we can also help you decide if going to court is wise if an insurer won't budge.
Contact Our Danville, IL Truck Accident Lawyers
Illinois's statute of limitations allows a two-year period from the time of an accident for an injured party to file a lawsuit. If you miss the deadline, the court will dismiss your case, regardless of its merit. Avoid waiving your right to compensation, and meet with an attorney sooner rather than later.
Our Danville truck accident lawyers at Spiros Law, P.C. will review your case at no cost to you. We're prepared to offer dedicated representation on your behalf if you have a valid case. Get started today by contacting us online or calling us at (217) 443-4343 to schedule your free consultation today.