Hazardous Gas Leak Threatens Mahomet Aquifer
Update 6/11/2020: The State has announced the approval of $3.8 million to fund a plan for phase one of extending the Sangamon Valley Public Water District's reach. It has been years since gas from a Peoples Gas storage field leaked into the Mahomet Aquifer and migrated into the wells of Mahomet residents. When Peoples Gas originally discovered the longstanding catastrophic leak it failed to fully disclose the extent of contamination to the community and continues to try and avoid full responsibility. Finally, with this State funding, work may soon start to allow the Sangamon Valley Public Water District to provide clean, drinkable water to families whose well water was contaminated by Peoples Gas, but at taxpayers' expense rather than Peoples Gas'. Since 2016, Peoples Gas has spared no expense in trying to avoid accountability, even hiring an out-of-state crisis management PR firm, and has vigorously fought affected families' requests for full remediation. With Peoples Gas still trying to avoid full accountability, the State announced its approval of $3.8 million that will cover phase one of extending the Sangamon Valley Public Water District's reach so it can provide water to the affected families whose well water is no longer safe. Although this plan would not actually remove the contamination affecting residential water wells and the Mahomet Aquifer, it is a first step toward finally providing affected families permanent access to clean water in their homes again.
Update 5/30/2019: Both houses of the Illinois General Assembly passed amendments to the Environmental Protection Act, as well as the Illinois Groundwater Protection Act. Amendments under the Environmental Protection Act will require the Environmental Protection Agency to identify unlined, thinly covered legacy landfills for inspection. This will ensure that landfills are properly examined after being prioritized based on potential hazards to surface water and groundwater resources. In addition, the Agency inspectors will be subject to required qualifications after being assigned to identify and inspect legacy landfills. For present and future use, the Agency must also collect and archive information about the landfills subject to inspection and organize information about the location of industries or companies that generate waste. These records will be available for confidential use by the regulatory agencies.
Under the Illinois Groundwater Protection Act, the Environmental Protection Agency will participate in accordance with the Illinois State Geological Survey and the Illinois State Water Survey through the implementation of a project. The Pilot Project will be located at the Pekin Metro Landfill in Tazewell County and is approximated to be completed by late December of 2020. Following the completion of the pilot project, the use of aerial photography and other technologies will be implemented in order to aid in the inspection and investigation of the landfills and additional procedures and requirements may be added to help address any potential threats to the health of both people and the environment from other unregulated or underregulated landfills throughout the State.
Update 5/20/2019: This morning, a second lawsuit was filed in Champaign County Circuit Court against The Peoples Gas Light and Coke Company (Peoples Gas) on behalf of an additional 21 people affected by the gas leak from Manlove Field, in rural Mahomet. The lawsuit filed today is on behalf of 21 plaintiffs who own nine homes in Mahomet. In June 2018, we filed the first lawsuit on behalf of 17 other plaintiffs who reside in neighboring homes to the plaintiffs who filed today. Earlier this year, the state had ordered additional testing which confirmed the spread of the gas contamination. This testing showed that residential water wells that previously did not show signs of contamination during the Illinois EPA's initial survey conducted in November 2017 are now testing positive for contamination. This year's updated testing has also revealed a dramatic increase in the level of gas contamination previously observed in some of the other homes. The additional testing was requested by homeowners who had concerns that their water quality had changed. Peoples Gas has, thus far, not agreed to conduct routine scheduled testing for homeowners in the area of the contamination, even though this was requested by homeowners through Spiros Law over a year ago and even after this latest round showed the contamination spreading.
Update 6/18/2018: Today, the Mahomet Aquifer Task Force held an open meeting to discuss new legislation that would require proper and timely notification of future gas leaks, to unveil a new 3-D model of the subsurface beneath the aquifer, and to hear comments and questions from community members – including some families who have been personally affected by the gas contamination caused by Peoples Gas. A presentation at the meeting showed that Manlove Field is the only underground gas storage field in the state of Illinois that is located under a sole source aquifer. While new legislation that will ensure prompt notification of future gas leaks into the aquifer is a positive change, action is needed that will prevent future leaks altogether. The most appropriate solution is to cease all operations and remove the remaining gas from Manlove Field. Peoples Gas should then be required to finance the installation of the necessary infrastructure to bring clean water from the Sangamon Valley Public Water District to the affected homes whose water has been contaminated.
Update 6/13/2018: This afternoon, Spiros Law, P.C., filed a lawsuit in Champaign County Circuit Court against The Peoples Gas Light and Coke Company (Peoples Gas) on behalf of families affected by a gas leak from Manlove Field, an underground natural gas storage facility operated by Peoples Gas in rural Mahomet. The lawsuit is brought on behalf of 17 plaintiffs who reside in six homes serviced by five private water wells, including two seniors (Elmer Fox, 94, and Ella Braitsch, 85), three minor children (13, 11, and three years old), and an Urbana Firefighter (Mike Wallace). The complaint outlines 52 counts against Peoples Gas and one of its top employees, Thomas Davis, that include negligence, private nuisance, trespass, breach of contract, consumer fraud, and battery. The complaint alleges Peoples Gas made numerous misrepresentations to both the plaintiffs and government regulators to hide the widespread contamination of the Mahomet Aquifer it caused. This is the first lawsuit Spiros Law has filed against Peoples Gas. A second lawsuit with additional plaintiffs is being drafted and will be filed soon.

Update 2/02/2018:  This week, the Chicago Tribune interviewed Spiros Law clients about the contaminated water in their new home in Mahomet. The family discovered that they had been drinking water that was contaminated with natural gas for three months before they discovered the problem. The article focuses on why the proper environmental agencies were not notified when the gas leak was first discovered and the impact the leak has had on local families.
Update 10/27/2017:  Starting the week of October 30th, the Illinois Environmental Protection Agency will start testing the water wells located around the L. McCord #2 gas well. The testing will start with 40 homes and expand as needed until the entire affected area can be determined.
A natural gas leak has contaminated drinking water for citizens relying on the Mahomet Aquifer. Peoples Gas owns an underground natural gas storage facility and one of its storage wells failed and leaked gas that has migrated into the freshwater Mahomet Aquifer. The Illinois Department of Natural Resources (DNR) has issued a Notice of Violation.
According to information from Peoples Gas, the leak was first discovered when one of its employees noticed natural gas at the ground surface near one of its wells on December 6, 2016. Peoples Gas claims the leak was stopped two days later, on December 8, and the well was sealed with concrete and abandoned on December 16. It is unknown at this time exactly how long the leak went unnoticed or how much gas leaked into the freshwater Mahomet Aquifer and surrounding soil during the timeframe the leak was undiscovered.
At least five wells have been contaminated by the gas leak; a map of the affected wells can be viewed here. The five properties known to have contaminated drinking water are in various geographic directions from the breached gas well, indicating that a large area of the Mahomet Aquifer may be affected. In some places, the amount of concentrated gas is enough to set the water coming out of a kitchen sink on fire.
Peoples Gas claims to have been working on a solution for over nine months now, but apparently, their endeavors have been largely unsuccessful. Our investigation is ongoing, and professionals are already working on behalf of these families to get every answer possible. With the large amount of contamination and high concentrations already discovered, it is unlikely that this unfortunate calamity will resolve itself anytime soon.
As of Friday, October 20th, Illinois Attorney General Lisa Madigan filed suit against Peoples Gas due to the contamination of the Mahomet Aquifer which has, so far, impacted five residential water wells.
The complaint and motion for preliminary injunction order was filed in Champaign County Circuit Court against Peoples Gas for a natural gas leak at the company's underground natural gas storage facility. This injunction order will require Peoples to identify the cause of the leak and ensure residents have access to safe drinking water.
According to the complaint, "Peoples Gas failed to meet its obligation to act in the best interest of residents by immediately evaluating the extent of the contamination and taking steps to stop its spread," Madigan said. "This order is intended to ensure that residents have access to safe drinking water while the company addresses the longer-term cleanup."
Under this order, Peoples Gas must immediately work to find the cause of the natural gas leak and provide safe drinking water to the impacted residents. They are also responsible for installing gas monitoring devices.
The Mahomet Aquifer supplies drinking water to over 850,000 people. The well was located on Route 47, just south of County Road 2800 North, in rural Mahomet. If you are in the area, feel free to come out and learn about how this might affect you and your family.
If you live in the Mahomet area and have well water, you should be checking your water to make sure you don't see any of the signs that methane gas may have contaminated your water well. Some of the signs include:
A film on your skin after washing your hands or bathing
Natural gas is clear and odorless. The typical rotten-egg smell associated with natural gas is a chemical odorant added as a safety measure before the gas is distributed. Unpleasant smells help consumers quickly identify a leak, but the gas from this well was not treated with this chemical odorant yet.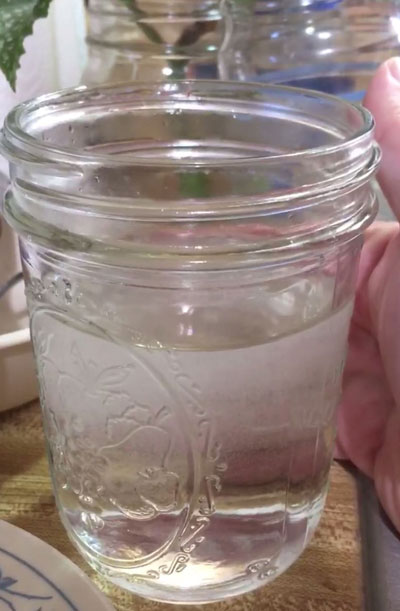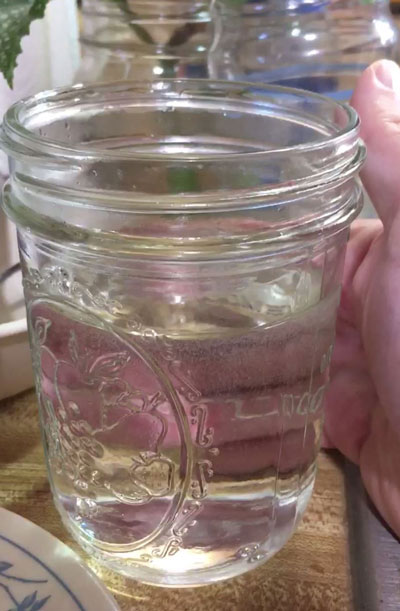 The health of naturally disinfecting aquifers is critical to families relying on well water as their primary water supply. Spiros Law, P.C. has discovered an urgent threat to the citizens of Mahomet, Illinois. We will continue updating this page as we receive more information.